The Stanhope House, a historic concert venue
UPDATE: The Stanhope House needs help
With the Pandemic affecting many in the music business, the Stanhope House is another venue that may close its doors permanently. If you are interested in helping, please click on the Gofundme link.
Where is The Stanhope House?
The Stanhope House is located in Stanhope, NJ.  It is over 200 years old, and has a lot of history. Before it became a famous blues club, it was once a stage coach stop, a brothel, and gambling hall. It's also one of the most haunted buildings in NJ.
MusicXplorer asked current owner, Jon Klein, to tell us what The Stanhope House History has in his own words. We discussed the history of the building, and the many musicians that have come through these doors. John is an established musician in his own right. We will be doing an interview with Jon on his musical career later in 2020.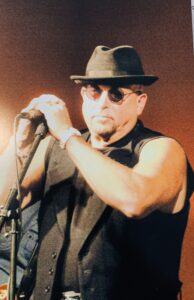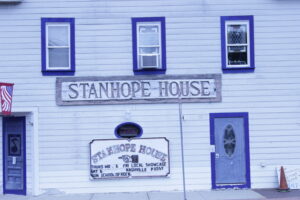 A lot of the blues greats have played here.
Photos of great blues artists line the walls. An old schedule roster from 1982 had Stevie Ray Vaughan, The Fabulous Thunderbirds, Muddy Waters, Albert Collins, John Lee Hooker, and many others.
Did Stevie Ray Vaughan wash dishes here?
The answer is yes. Right before Stevie became well known, he played at The Stanhope House.  As the story goes, Stevie felt that he owed the owner since they fed him, so he asked if he could wash the dishes to repay them.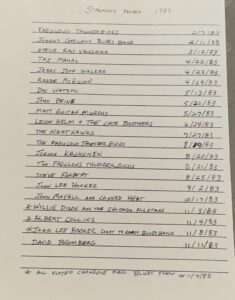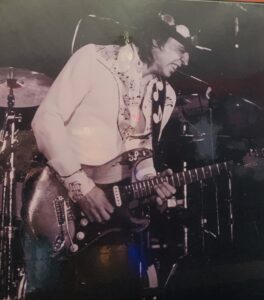 Interview with owner Jon Klein
Check out The Stanhope House website for shows and more history.