Critically Acclaimed Singer/Songwriter
Who is Marc Jonson asks MUSICXPLORER?
Marc Jonson, is a singer/songwriter from Merrick, New York. Marc got his start in 1972 producing his own album, Years, with Vanguard Records. He has worked with a lot of artists over the years, and a number of them have recorded his songs, including Dave Edmunds, Robert Gordon, Paul Butterfield, and many others. Marc has also co-written songs or performed with Willie Nile (appearing on most of his albums), The Smithereens, Lisa Loeb, Shawn Colvin, and Suzanne Vega to name a few. His latest recordings will appear on his upcoming album, When, to be released in 2020. Marc's latest collaboration is with a band from Spain, Compañía de Sueños Ilimitada, and their first single together is, My Girlfriend Doesn't Like the Ramones.
Rolling Stone Magazine Review of Marc Jonson's "Across The Night"
One of Marc's most recent songs, Across The Night, was written for the SS United States Conservancy to help raise awareness of the historic ship's fate performed at the Union League in Philadelphia. David Dalton, author and founding editor for Rolling Stone Magazine, said this about the song: "So great! I felt like I was on that liner leaning on the rail looking out at the stars in the night sky, and the lapping waves."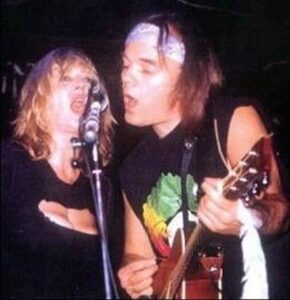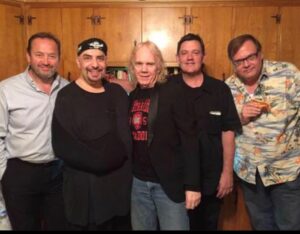 Video interview with Marc Jonson
Here are links to other things related to Marc
Video of "My Girlfriend Doesn't Like the Ramones"

Marc's tribute to Pat DiNizio of The Smithereens

Rainy Day Dues

SUBSCRIBE TO THE MUSICXPLORER NEWSLETTER HERE